camInstructor Online Training Package Includes:
Your subscription includes Mastercam courses teaching you how to machine real parts in Mastercam Mill 2D, Mastercam Mill 3D, Mastercam FBM, Mastercam WCS, Mastercam Lathe, Mastercam Solids, Mastercam 4 Axis, Mastercam 5 Axis and Mastercam Wire.
Each course includes high quality video instruction and step-by-step printable instructions. By completing all courses you will have learned how to machine over 30 real world parts using Mastercam Software.
The instructions are excellent! Very clear. I love the way it starts out with objectives, then tells you what you will do, then tells you how to do it. Thanks for a great product.


Dale D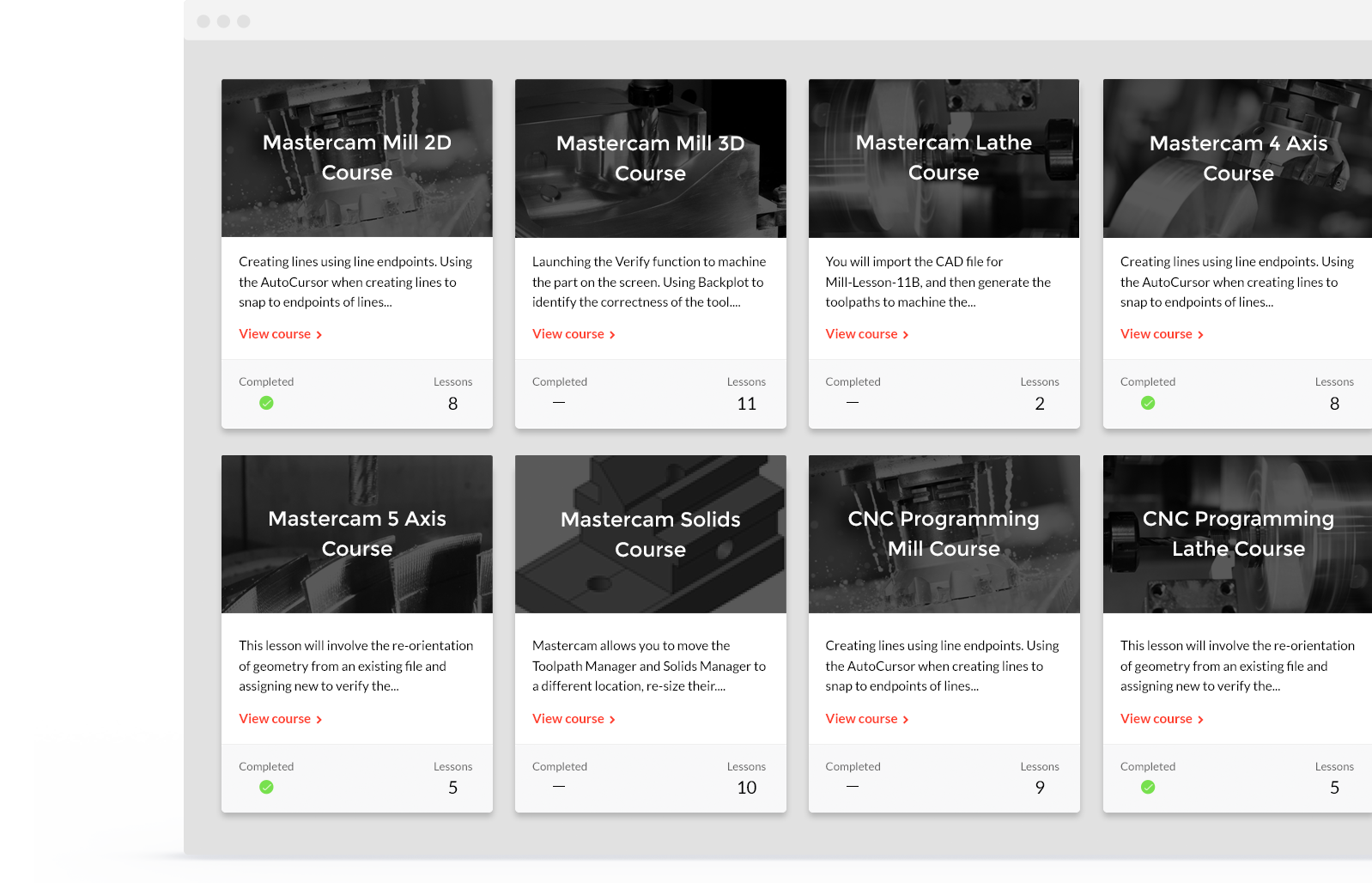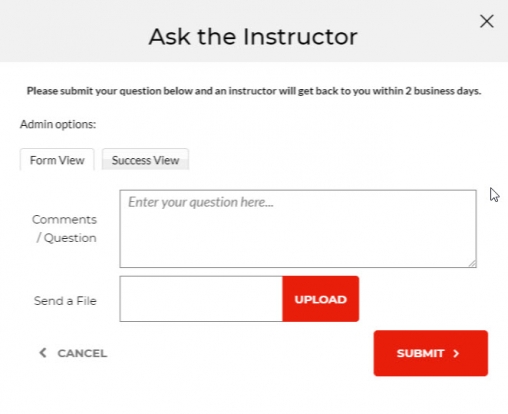 Access to a Real Instructor: Never Get Stuck
on a Lesson Again
Need help? Just click Ask Instructor, ask your question, and receive an email response from an expert instructor.
The camInstructor Premium Bundle includes unlimited access to help from a Mastercam instructor.
I love the fact that I can contact the Instructor any time if I have questions.

S. Hasadorian
Earn a Certificate Upon Passing
an Interactive Test
The Mastercam Premium Bundle features the option to take a hands-on test featuring the creation of a real part and grading by a camInstructor instructor. Certificates are awarded with each test, certifying that the student passed a comprehensive camInstructor test on that module. For more information on the camInstructor Certification for Mastercam click here.
The Course was very good I would recommend it to anyone who needs training. The test was very good as well. I really think this is the best training I have had so far.

T. White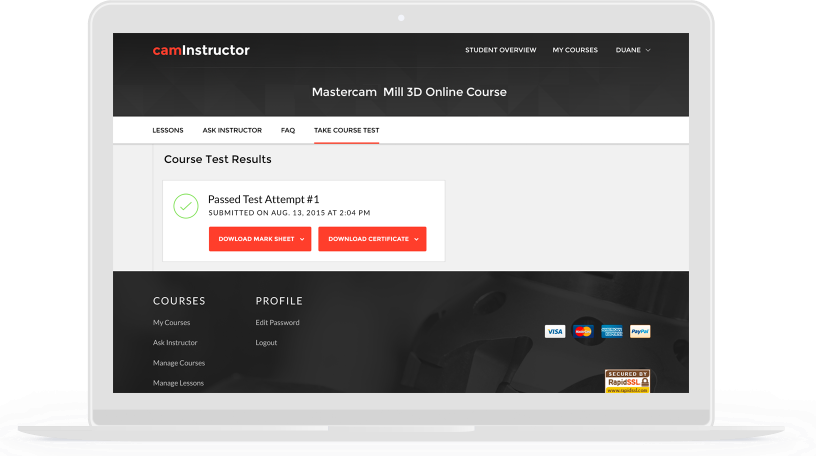 Fully Functional Mastercam Software

Your subscription includes a full version of Mastercam licensed for educational (non-commercial) use, which can be used to complete all lessons and certification tests in the course.

Printable Step-by-Step Instructions

Print and save all step-by-step instructions, for easy reference and use in the shop. There is no need to spend extra money on books or manuals.