Mastercam Training for Students
Help your students learn Mastercam, CNC Programming, and SOLIDWORKS.
camInstructor keeps your students engaged while helping them be more productive, learn faster, and retain more.
At camlnstructor, we offer training for Mastercam, CNC Programming, and SOLIDWORKS. Our suite of training materials provides instructors and schools with all the resources they need to ensure their students are more engaged and can learn at a rapid pace.
Teach Mastercam to Students with Books or Online Courses
Books

Wide variety of educational Mastercam training books available.
Choose your version of Mastercam, CNC Machining and SOLIDWORKS.
Videos demonstrating each lesson are included.
Comes with Mastercam HLE Software or Simulation Software.
View the catalogue »

Download a lesson

or

Online

As low as $75.00 per student.
Pick the content you want students to have from 17 modules.
Students can print off course material for future use.
Track student progress.
Automated Testing.
Saves students money.

Request a Free Trial
camInstructor's Mastercam, CNC Programming, and SOLIDWORKS training materials give you and your students all the resources required to make learning easy and efficient, allowing students to progress at their own pace.
I've been using your lessons at NTMA for four years. The students praise your website for its reliability and content.
On behalf of all of my students, thank you for your hard work.


German Gomez - NTMA Training Centers
I think the camInstructor Online Training is fantastic. I have absolutely no issues with it and I believe the content is great. The students are learning Mastercam at a pace that even surprised me.

John Battista - CPS
I love your product and wanted to drop a line to thank you for your help and support. You are providing a "Turn Key" teaching method that is a vital tool to any instructor smart enough to take advantage of it. I Love it.

J Hillwig - Crawford County Vocational
camInstructor curriculum provides a comprehensive classroom solution for Mastercam, CNC Programming, and SOLIDWORKS.
Easy to Follow Instructions
The easy to follow step-by-step instructions are the number one reason both instructors and students love camInstructor.
I like the step by step approach. It makes it so much easier to work with. My students feel more at ease, relaxed and are able to do a lot within a very short period of time.

J. Assante, Instructor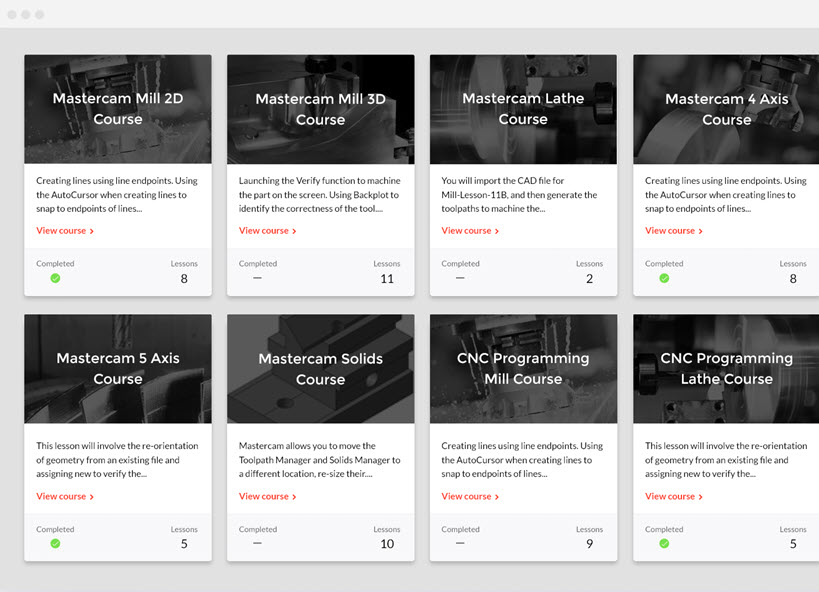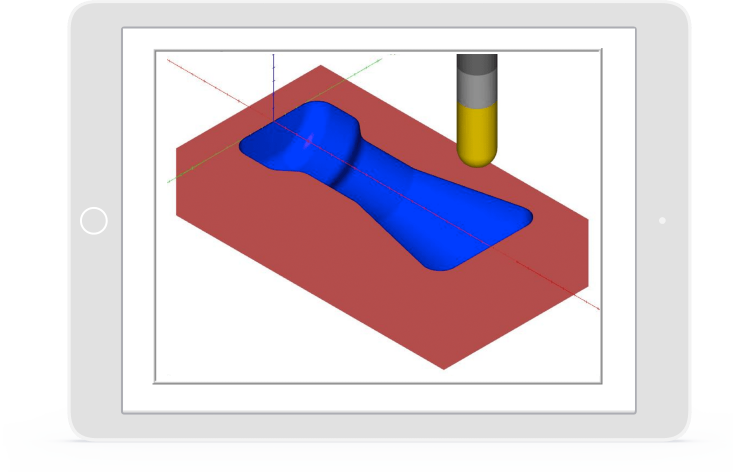 Project Based Learning
Project based lessons helps with motivation and ease of learning. Students are more engaged when they learn with real parts.
camInstructor utilizes good projects that can be made in the school shop.

K. Wils, Teacher
Mastercam Teacher Resources
Timed lesson plans, customizable PowerPoints, and additional tests and quizzes are all included. Instructors rate these resources as one of the top 3 reasons they use camlnstructor.
One of the top 3 reasons teachers like using camInstructor are the Teacher Resources that are available.

2015/2016 Survey Results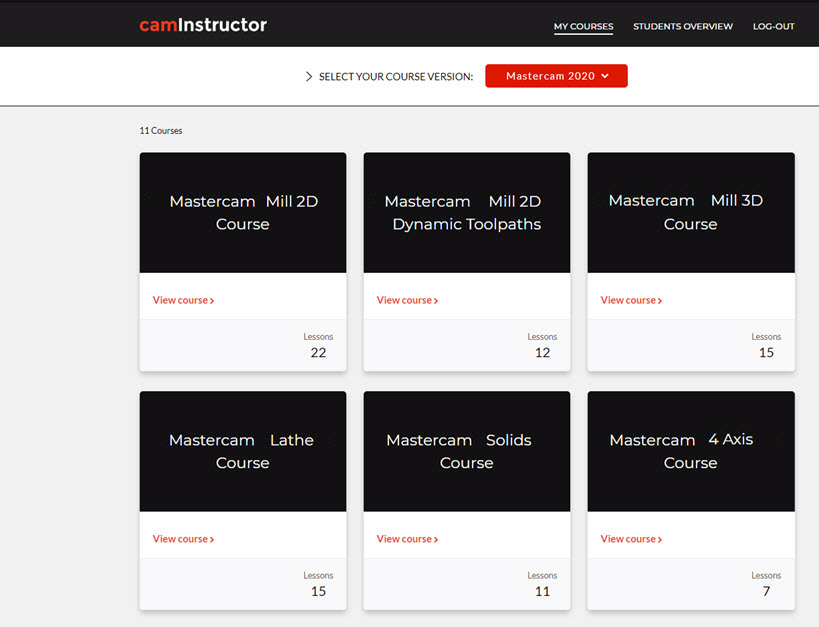 200+ Hours of Videos

Over 200 hours of video instruction supported by step-by-step instructions.

Maximize Student Learning

Utilize camInstructor's monitoring feature to ensure students are getting the most out of the course content.
Evaluate Mastercam, CNC Programming, and SOLIDWORKS
Training Materials for Free
Instructors of accredited North American schools can request a free desk copy or online access to camInstructor content.
Frequently Asked Questions About camInstructor Training
Can I get a Desk Copy of a Text Book or a Trial of the Online content?


Of course, just click this desk copy request form link.

Are there Instructor Aids and Mastercam Educational Resources for Teachers?

Yes, camInstructor offers Mastercam Teacher Resources which include Timed Lesson Plans, Completed Parts, Customizable PowerPoints, and additional Tests and Quizzes. You can visit our Teach Mastercam resource page for more information or contact us directly by email at sales@caminstructor.com or call 1-877-873-6867 ext. 2

Do the camInstructor training products come with Mastercam Software?

Yes, camInstructor provides Mastercam HLE Software for all of its Mastercam Training Products. For the CNC Programming Training Products, camInstructor provides a G-Code Simulation Software. Check out our course site overview video to get more information.